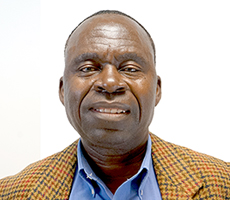 Pastor William Kantumoya serves as the Family Pastor at Miracle Life Family Church. Together with his wife Clara, they have been with the church since 1999. He has served under both the current and previous leadership, covering several departments. He is a Psycho-social Counselor and a graduate of both Gospel Training Institute and Rhema Bible Training Center Zambia.
Pastor William strongly believes that the success of any person stems from a sound relationship with God and other people. These healthy relationships in turn affect their whole life.
Pastor William is a minister of the Gospel of Jesus Christ with a strong emphasis on helping restore failing marriages and ministering to the bereaved. During his years of ministry, he has witnessed God's grace at work in marriages time and time again, and continues to enjoy the work God has called him to.