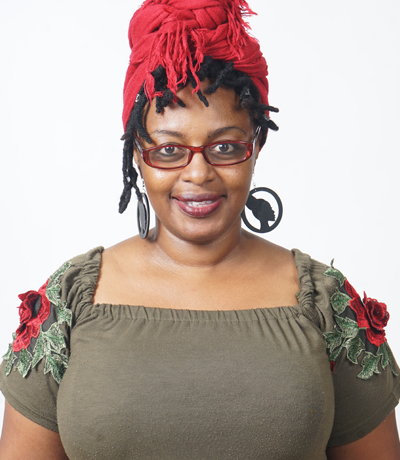 Tebogo Silavwe was born in Gaberone, Botswana and grew up in Johannesburg, South Africa, where she got introduced to the 'real world', after being raised in an extremely sheltered environment in the suburbs of Lusaka. She gave her life to the Lord in 1996 while pursuing her undergraduate studies at the University of Zambia and shortly after, felt God impressing upon her heart, the words "…but the laborers are few" and immediately knew that she was being called to be a laborer in His vineyard, though she wasn't entirely sure how this was to play out. A series of life-changing events brought Tebby closer to understanding this call and she eventually found herself back in her hometown, Lusaka and working at MLFC.
Tebogo is currently Outreach Coordinator at MLFC, as well as NextGen Manager; which encompasses MKids, Impact and Merge – the ministries that oversee children, pre-teens, teens and young adults, respectively. She is passionate about people in general and about raising responsible, God-fearing citizens of society and believes that this journey begins from birth and does not happen by accident; it is her sincere belief that today's youth are the key to resolving Zambia's socio-economic issues, hence her investment in helping to guide and groom them past the common mistakes she made as a young person navigating through life.
She is a spirited speaker, a prolific writer and passionately committed to mothering her two sons, Theodore and Nkosinathi.