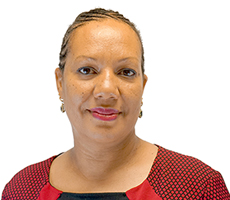 Yvonne Mackay Sakala serves as Director of the Children's Ministry at Miracle Life Family Church. Born and raised in Lusaka, Yvonne completed high school in 1994 from Namianga Christian School. Her passion for children's ministry began while serving as a Sunday School teacher at Victory Bible Church from the age of 14. This passion has since grown into a teaching career that spans over 18 years.
She first trained as a teacher with the American School of Tomorrow Curriculum ( ACE) in 1995. After working for a year, she went on to train in the Zambian based curriculum at Mufulira Teacher's Training College from January 1997 to December 1998.
Yvonne and her husband Andrew have been attending Miracle Life Family Church since July 2011. Together they facilitate Thrive, our ministry of adults aged 31 to 45 years old, and her husband teaches at School for Life. They are proud parents of three children: one girl and two boys.